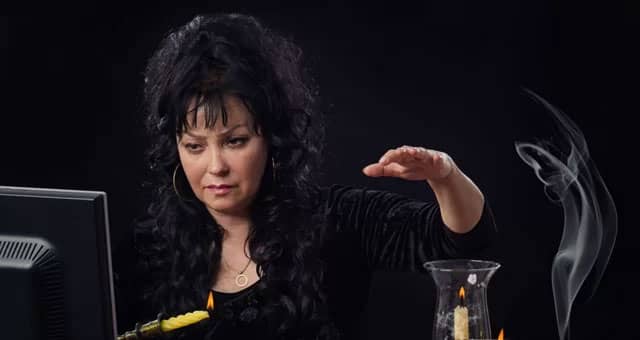 You've never been to a psychic before, or, maybe you've had a bad experience with a reading; either way you want to know how to choose the best psychic. You want a practitioner who will leave you feeling empowered, not confused and who will listen carefully and empathize with where you are at on your journey.
Let's be clear, there is no 'all out best psychic for everyone'. You are not necessarily going to get the best psychic reading by choosing the psychic with the highest fees or the one most popular with celebrities.
There's no consensus in a community over who is the best hairdresser or which chef does the best eggs Benedict, so why would there be one for psychics?
Different psychics will appeal to different people and they often specialise in different areas. Depending on what your most pressing concerns are and, on what your own personality is, the best psychic for you can take a little time to find. That's not to say there's nothing you can do make the search quicker.
Below we've put together our top three tips for choosing a quality psychic.
Do your homework
Just like when you are seeking any service, it's not a bad idea to start with Google. You always get three quotes for something as simple as installing new tiles in your bathroom right? While psychics offer fixed fees you still want to look around because you'll often be sharing your deepest emotions and concerns with your psychic – far more intimate than choosing tile colours!
Look for professional websites and reasonable fees when assessing which psychic to book. Most importantly check out the reviews. Some websites will not post negative reviews so, if a psychic has no reviews, and they've been in the industry a while, we think you should be a bit wary. Alternatively if a psychic has lots of positive, glowing reviews, you can be fairly sure this individual knows how to connect with her clients and to help them find clarity.
Get advice from family and friends
Your nearest and dearest presumably know your personality style pretty well. Chances are they'll be able to point you in the direction of a talented psychic they've seen who'll work for you too. This advice comes with a caveat, if the relative or friend making the suggestion has a very different personality style or different tastes and values to your own you may want to think twice before following their recommendation. But if the recommendation pays off, you can even go for a psychic reading together!
Understand what good psychics can and can't do for you
If reviewers are saying things like: this psychic told me what career path I should take or this psychic gave me the winning numbers to lotto; we suggest you pick another psychic! This is because a. in the case of the lotto claims; this is probably a fake review! And b. in the case of the career claim, the role of the psychic is not to give you advice. Psychics can intuit and sense possibilities and desires but their job is to empower you to make the best decisions yourself. Good psychics understand that each human being possesses innate intuition and intelligence and they see their role as providing you with greater clarity about your life's journey.