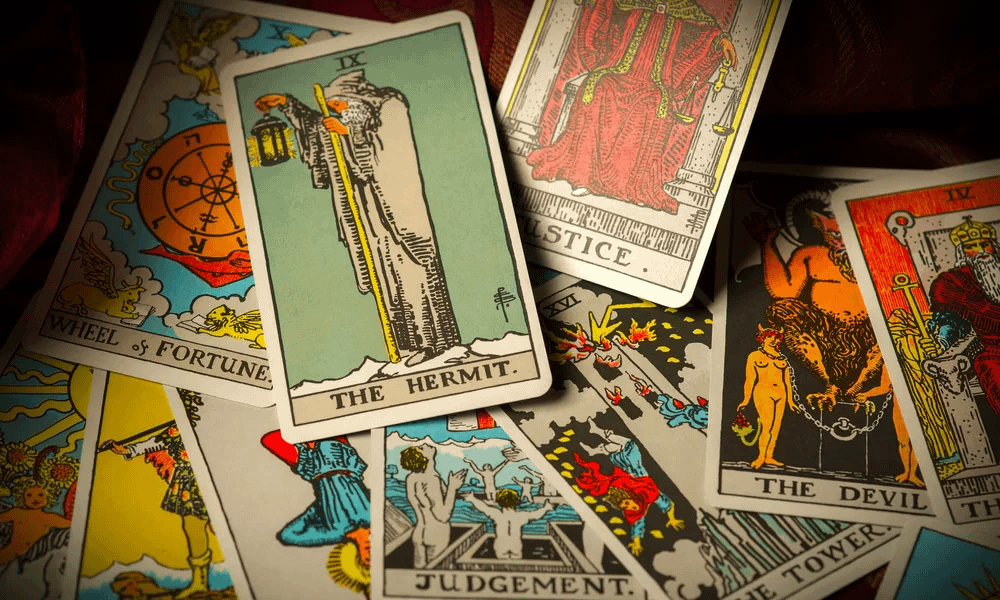 Today life has become more complex because of the constant work pressure, stress, complicated relationships, and confusing thoughts. The modern lifestyle has given us comfort but also has kept our mental peace at stake.
We are sure, many of you will relate to this and agree that it is difficult to balance things and manage everyday hustle with accuracy. We at Absolutely Gypsy Psychics, have the best phone psychics readers in Sydney, who have all the answers to your long-pending questions.
We are making an effort to make you meet your Phone psychics  and help you understand that you aren't alone dealing with the mess in your life, but there is someone who can guide you through this trouble.
There are times when we are lost and often get irritated with the kind of response we are receiving from internal and external factors. Such incidents lead you to overwhelming reactions which can either be right or wrong. But in both cases, we are driven by our emotions in extreme. So, it is always advised to get in touch with someone who can lead you to clarity in life.
You may also want to connect with someone who has a way or a source to connect with the outside world like, spirits and souls. But there are always two kinds of people in this world. The first one will look for prayers, meditation, and counseling as a medium for guidance whereas, the other section will look for phone psychics, intuitive, and tarot card readers for the same.
The later mediums are more helpful and add a new perspective to your life decisions. It is a wonderful way to know more about the events happening in your life. Over the past few years, we have seen that people who have trusted their psychics and have taken their directed path were successful in making more accurate decisions in their life. They add more depth to things which makes these readings more reliable and consistent.
Also, such readings provide wisdom and confidence to you in being sure about life. If you haven't ever gone for a psychic reading ever then this is your time to go for it and make the most out of it.
Psychics or metaphysical practitioners are not trained, but experienced in their forte. They don't seek validation from anyone instead they are blessed with a unique power. Most of the time, that power is driven by energy works or the universe. It depends and varies from one and another.
The presence of a psychic in your life will not completely transform your life. It is not that you have to be dependent on them for everything. It is more like you have an opportunity to turn things in better and make them worth it. Their power and will to connect beyond this world are their specialty. The moment you will connect with them, you will learn how their guidance can shape your life in a better way and show you a path that is in your favor.
There are certain communications and spiritual connections formed between the psychic and the spirits that together guide you for the greater good. While you read this right now, it may become difficult for you to contemplate what we are trying to say.  But a session with a chosen psychic can help. They are gifted with a unique power that no one else can understand until they share a mutual connection.
You can feel this too! While talking to a psychic, you can break those questions which you haven't been able to understand for such a long time. There are such surprising revelations between a seeker and a psychic that they have opened several doors to several mysteries.
If you believe in the divine and its infinite power, then maybe you have landed at the right place right now. You may also experience a new and nurtured self. It happens because you are consistently been guided towards enlightenment by a psychic who has developed a great connection with you. It is going to be an exceptional experience for you but something which is way too rewarding than you assume.
One major difference that a psychic brings in your life is, it brings back your lost self-esteemed and confidence. We as humans tend to doubt Phone psychics Perth ourselves at many equations leading to which we often end up creating more mess than ever. It is a reason why a psychic is extremely important in guiding us through chaotic life.
Your bonding with a psychic can never go wrong if you both connect well with each other. It is the first sign that your psychic readings are going great.
Where to look for such phone psychics is generally the most asked question on the internet. If you search for Tarot card readers Melbourne, then thousands of psychic readings will appear on your screen. It is great that a lot of people are trying to help you but beware of the psychic scams that are often done with people who are new to this world.
Yes, finding authentic psychic readers is a task, and that's why we are here to help you with everything you need to know. Feel free to connect with us and learn more about psychic readings.
If you are someone who belongs to Brisbane then we also have phone psychics readings in Brisbane available for you. So, no matter wherever you are, Phone psychics Sydney are easy and accessible on our platform.